Music Excellence  


Premier Vocalist
Guitarist

 
Composer
Voice-Over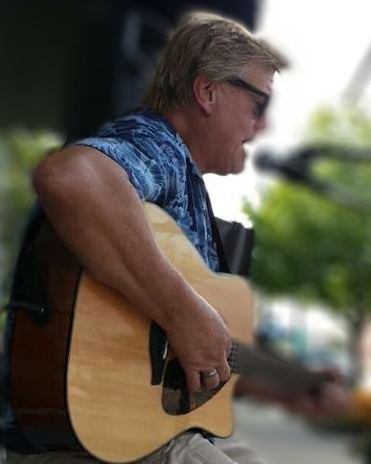 Planning Your Beautiful Day
It's your BIG day!
     A touching musical moment during your wedding ceremony can add beauty as nothing else can.     
 Consider adding Mark's warm and versatile vocals to your wedding day!  
Whether you know exactly what you want, such as a personal favorite song, or you have no idea what you desire in music, Mark will work with you, ensuring that the perfect song or songs are included in your special day,  professionally done to your absolute satisfaction. 
Almost any song in any styling can be performed, from classical and traditional to current day styles, from theatre music to folk, country or jazz,  from religious to almost any genre.

Mark also offers "virtual " performances (on line) as well as professional custom music recordings for your special day! 
To view a sample list of music which can be performed at your ceremony, Please Click HERE.  
If you don't see your song on this list, Mark will do his best to obtain it for you.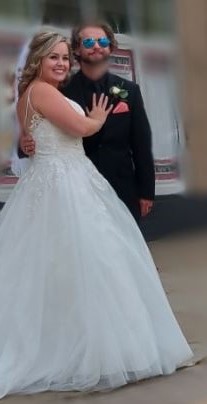 Customer Review: Samantha M.
"I completely recommend Mark, 100 percent!....So special and out of the ordinary........ I'm so thankful we had such talent and beautiful music.
Thank you, Mark!"
- Samantha M.
San Francisco, CA.
Customer Review: Linda L.
"Thank you "Mark for a truly inspirational occasion. You touched our hearts with your performance and made it a memory that our family will remember for a lifetime.
Thank you!!"
- Linda L. Warren, Michigan
"Exactly what we wanted.
I'm still receiving great comments
about Mark nearly
four months later.
The way he played and sang
the modern pieces worked
amazingly well.
Thanks, Mark"
- Toby B. Warren, Michigan
Customer Review: Alison B.
I had the great pleasure of working with Mark Broadwell for my wedding. The one constant that I had was the professionalism..He made sure from day one, what my wants and needs were.
He sang and played guitar to the most beautiful songs; it really added extra sparkle to my day. It was nice to get to the chapel and let the power of song melt all of the worries. My husband and I were left with the sweet notes of love hovering in the air and some of the most beautiful memories we will share for the rest of our lives.
Thank you so much! It was a spectacular day!!!
Alison B. - Howell, Mi